Summer break is finally here and everyone is excited about it. Opportunities to do things such as hanging out with old friends or embarking on a meaningful project or internship lie await in the few months ahead. However, perhaps you are still reeling from the academic stress from the semester, or maybe you are seeking respite from the sweltering heat. Or, perhaps, you have already over-packed your summer with a plethora of activities, and you are seeking recommendations on ways to properly kick back and relax during the remaining pockets of time. 
Source: WE AND THE COLOR
Sigmund Freud, famously the founder of psychoanalysis, alleged, "People cannot survive with the little satisfaction they can steal from reality". It is normal to feel like escaping from our often tiring and demanding realities from time to time. As long as escapist strategies are not your singular form of coping mechanism, a healthy amount of disconnection from life could prove extremely beneficial for your mental health. In this blog post, you can expect to find a variety of suggestions on 'escapism tools' (including unique recommendations such as TikTok videos that serve as getaways!) that hopefully will include something for everyone. 
Here is a teaser of some upcoming recommendations in this article!
Ready to escape for a bit? Let's go!
Escape Through Visual Immersion
Source: So Many Fragile Things
When it comes to escapism and relaxation, what better way than to sit back, relax, and enjoy the show? This could come in the form of devoting a segment of time to catch an exciting film, or it could simply mean consuming short-form media, such as interesting or therapeutic YouTube videos. While watching Netflix, YouTube, or even TikTok is often considered a 'guilty pleasure', one should not be ashamed of turning to these platforms for some simple, mindless entertainment– sometimes the takeaways from such activities are greater than we measure them to be! Here are some suggestions to get you well-equipped for the summer: 
Films & Shows
1. Rescued by Ruby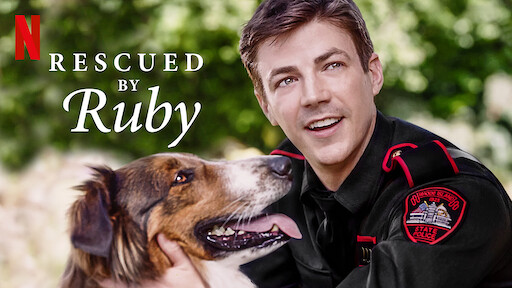 Source: Netflix
A sweet biographical drama about American state trooper, Dan, who has hopes of joining the elite K-9 unit with the help of a fellow underdog, Ruby, who he adopts from a shelter. This inspirational story based on true events teaches one to never give up and always believe in oneself– its feel-good charm and lovable depiction of Dan's relationship with Ruby makes it a perfect option for putting a smile on your face for an evening watch, perhaps even with the family or some friends. Available on Netflix. 
2. Back to the Future
Source: Medium
Here's a little throwback which might strike a chord with some of you! Back to the Future is the whole package of action-packed, comedic sci-fi, and it was the highest-grossing film of 1985. Its humorous time-travel sequence revolving around Marty's mission of getting his parents together in order to secure his future existence as their child is punctuated by wholly entertaining events set against the nostalgic backdrop of the '80s, and is sure to take you back in time and make you fall in love with the film, regardless of your current age! Available on streaming platforms such as Netflix. 
3. Our Beloved Summer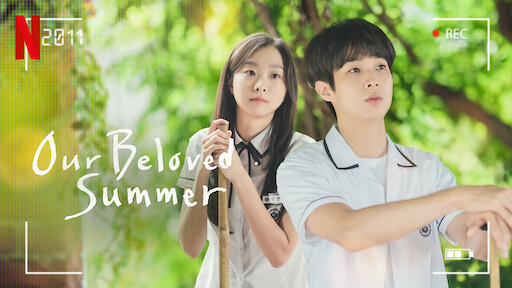 Source: Netflix
Miss the good ol' days of being young and carefree in school, spending quality time with your friends and peers in a packed and lively classroom? 
"I recommend Our Beloved Summer as it is a warm and refreshing Korean drama that not only showcases heart-fluttering moments of a young romance, but also deals with difficult issues such as trauma and loneliness," says Ashley Kwan, a Y1 resident in CAPT. This lovely and sentimental K-drama (with the word 'Summer' in it – how fitting!) could be a great show for you to binge and soak up its warm and youthful romance. Available on Netflix and other K-drama sites. 
YouTube Getaways
Food or ASMR videos can be especially satisfying and enjoyable to watch. Alvin Zhou (who also works for Buzzfeed) creates relatively short, well-produced, no-talking cooking videos that are incredibly calming to watch. They evoke a comforting feel by focusing on the beauty of good food and the therapeutic effect of immersing oneself in the task of making and enjoying such food. 
Transport yourself to a different culture by watching Korean Englishman, an entertaining channel hosted by two affable and engaging British YouTubers who attempt to meld the Korean and British culture through different series of interesting, often food-related content. On the other hand, you could transport yourself to a whole new environment through cabin-build videos. Stefanie Sew (Y1, USP) recommends watching van life and cabin-build videos to get a glimpse of drastically different scenery and have a taste of true escape!
TikTok Short Bites
While the risk of addiction to TikTok is REAL, a healthy dose of some TikTok videos could actually serve as a very easy and apt way to take your mind off things momentarily. The platform's wide variety of creators has afforded a surprisingly diverse amount of content – while one who is less familiar with the app might only know it for its popular dance videos or singing covers, there is actually much more to explore. 
Some recommendations for videos include those under categories such as #cottagecore or #vacation, but the possibilities are endless! Just remember to be aware of your time spent on the app and take care to not get overly invested by falling into the trap of these deceivingly short videos that can be scrolled through to no end.  
Escape Into Pages
Source: We Heart It
Even if you are not much of a bookworm, this long break could be a good time for you to pick a good book up and immerse yourself in its pages! Stephen King once said, "Books are a uniquely portable magic." You would be surprised at the magic that could happen when you start reading a well-written book, as it transports you to a whole new world and serves as a perfect getaway from reality. Here are some recommendations that you can easily find from local libraries or bookstores: 
1. People We Meet on Vacation
Source: Goodreads
This witty and heartfelt romance takes you on a vacation (get it) alongside the two main characters, who are best friends that go on trips together. This charming beach read is perfect for the summer holidays– be sure to bring it with you if you travel to a tropical place or visit the beach!
2. East of Eden
Source: 12min
At a whopping 600-over pages, this is admittedly a daunting mammoth of a book. However, its masterful writing and beautiful storytelling has earned it the title of being Nobel Prize winner John Steinbeck's magnum opus. If you want to curl up in a cosy corner of your home and immerse yourself in the paradise that has been created by Steinbeck, this is definitely highly recommended. 
3. Ready Player One
Source: Amazon
You may have heard of the movie, Ready Player One, but did you know that it was based on the book of the same name, written by Ernest Cline? Set in a dystopian world where people escape their harsh realities by immersing themselves in a virtual reality game, this novel is an exciting and easy read that could do the same for you, science fiction lover or not. 
Escape with Games
If none of the options have appealed to you so far, perhaps gaming would be more up your alley. While going out to play sports is a fun and social way to get active, sometimes you may prefer to stay indoors and take a more relaxed approach to playing games. Other times, it may be raining, or it may be inconvenient, or you may be feeling under the weather (the excuses are endless, but the inexplicable want to curl up and stay indoors is totally understandable). Here are some great games that you can play from the comforts of your own room: 
1. Valorant
Source: Guardian
A free-to-play first-person hero shooter game, it promises an immersive experience with its good graphics and the opportunity to compete amongst friends. Teo Zhi Yang (Y1, Raffles Hall) says, "It's fun because I get to hang out with my friends despite not being with them physically". 
Source: Play Valorant
2. Monument Valley
Source: Chris Glass
Wish to escape into a magical-looking, beautiful world that has been constructed with intricate detail? Monument Valley is a game reliant on architecture that has evidently been designed with much thought and heart poured into it, and it is charming in a quiet but unique way. While it is a paid app, this surreal, indie puzzle game is arguably worth your every cent, and it will for sure transport you to multiple different worlds at the tap of your finger. 
Escape By Listening
Source: Pinterest
Close your eyes and listen. Do you hear that? The soft pitter-patter of rain, the rustling of leaves in the wind, the distant sound of someone whistling while happily ambling down the street…all of these sounds, if properly appreciated, can be a form of escape too. More than the sounds of nature or white noise, music can serve as a great getaway too. 
Spotify has an array of curated playlists, each a good fit for different contexts. Give some of these songs a taste when your mood fits the purpose of the playlist created! 
If you are searching for songs that are more vibey and have minimal lyrics, perhaps you could tune in to some chill lo-fi music (such as those curated by the popular profile 'Lofi Girl'); or, if you are seeking a bit more personality and perhaps luxuriousness, you could turn to quality jazz classics (such as Chet Baker or Miles Davis).
Source: Pinterest                                                      Source: Pinterest
---
Now that you have been equipped with a diverse repository of recommendations for escapism tools, go forth and enjoy summer break to your heart's content! If you think that we have missed something out or have more things to recommend, feel free to share them on Instagram and tag us @nusresidentiallife.