An article entitled "Vietnam turning a blind eye to industrial pollution" caught my eye. The article is published on World Fishing and Aqua Culture, an established magazine company, that addresses all issues regarding commercial fishing.
The article addresses various industrial pollution issue faced in Vietnam such as discharging of untreated steel processing and other manufacturing waste into the river delta of Vietnam that is home to the country's expanding freshwater fish industry. While the untreated waste posed a potential health threat to human, the relevant agency are unwilling to take action to curb such unethical and irresponsible form of industrial waste pollutant due to the prospect of economic development brought about by these expanding industries. Quoting from one foreign national living in Vietnam, "The Vietnamese think more about 'today' than 'tomorrow',".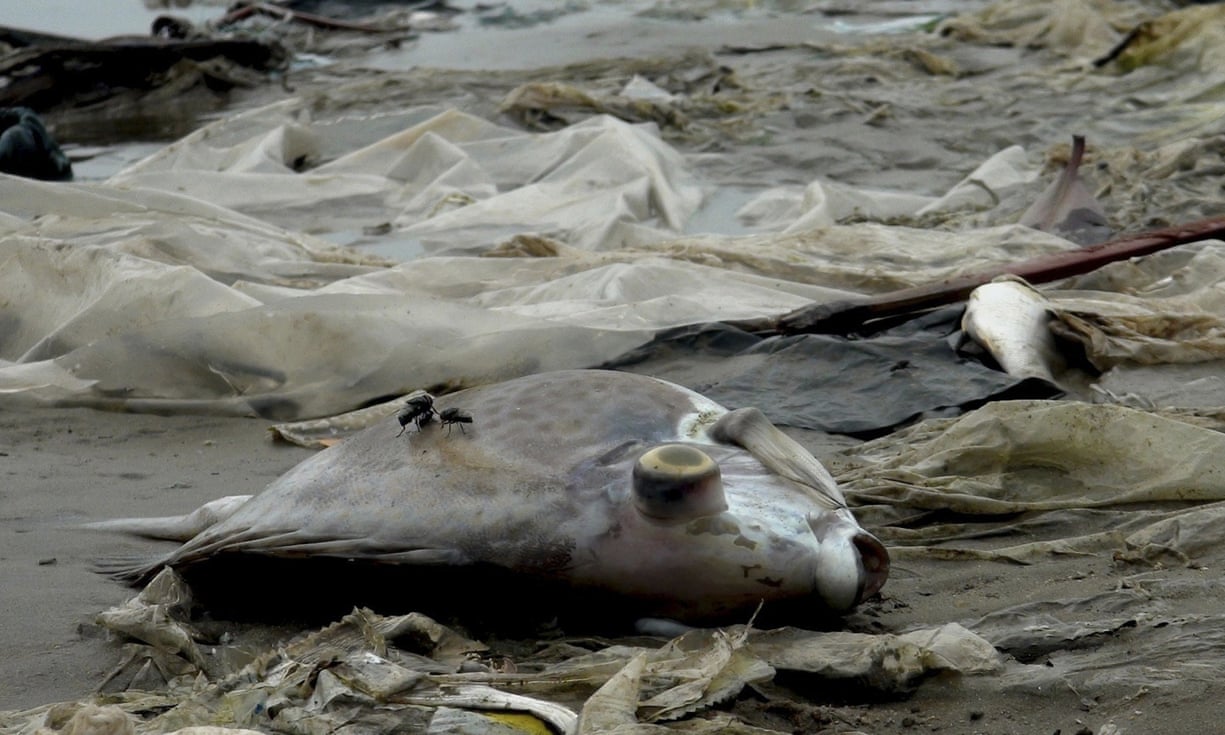 Figure 1: Dead fish lying on the shore of in Quang Trach district, Quang Binh province, Vietnam. Photograph: Chi Nam/AP
While i understand that Vietnam is a developing country and is actively trying to boost inward investment into the country by turning a blind eye towards the industrial pollutants emitted by these foreign investors, prioritising economic development will prove to do more harm than good for the Vietnamese in the long run.
This can be exemplified by the  mass fish death along more than 200 km (125 miles) of Vietnam's central coastline in early April, causing more than 70 tonnes of fish to die (The Guardian, 2016) (Figure 1). While the harmful effects might not felt immediately, it is critical to understand both the short and long term repercussions on both the economy and the people. In the short term, there will be a reduction in seafood population for the consumption and exportation among the local population, thereby hindering trade balance in the economy. Furthermore, in the long term, the reduction in seafood will cause large number of fishermen to be unemployed due to the inability of them to switch job as they only know how to fish and the unsightly coastline deters tourists entry hence indirectly hinders the growth of the tourism industry (ibid.). Both the short and long term effects are negative repercussions of prioritising economic development over pollutant risk in Vietnam. As such, i do not agree with the stance that economic development should be prioritised in a developing country. What's your opinion? Do leave a comment below.
On a side note, the politicians are the one that are turning the blind eye. They are the one not immediately affected by the above0mentioned repercussions e.g. they are not afraid of losing their job and they have a stable and relatively high pay job to allow them to switch their food choices. Perhaps, human tend to be less concerned of an immediate issue if they are not immediately threatened? 🙁
References
The Guardian . (2016, July 1). The Guardian . Retrieved August 23, 2016, from Vietnam blames toxic waste water from steel plant for mass fish deaths: https://www.theguardian.com/environment/2016/jul/01/vietnam-blames-toxic-waste-water-fom-steel-plant-for-mass-fish-deaths
World Fishing and Aqua Culture . (2016, August 2). World Fishing and Aqua Culture. Retrieved August 23, 2016, from Vietnam turning a blind eye to industrial pollution : http://www.worldfishing.net/news101/industry-news/vietnam-turning-a-blind-eye-to-industrial-pollution-in-the-mekong-delta
Photo Credits 
Figure 1: https://www.theguardian.com/environment/2016/jul/01/vietnam-blames-toxic-waste-water-fom-steel-plant-for-mass-fish-deaths#img-1