Welcome back guys!
In a past post, we took a look at VR. While to me that was the epitome of the gaming industry's future, I stand corrected because let me introduce to you cloud gaming.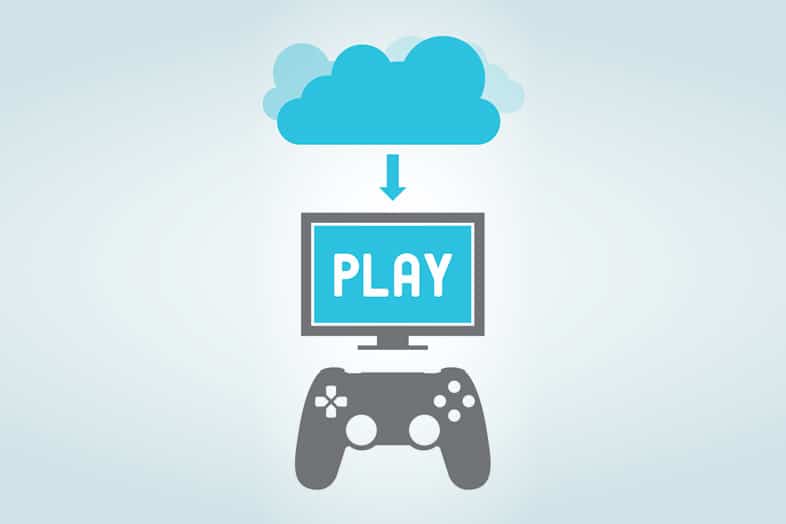 Honestly, the term "cloud gaming" is really new to me and the first time I heard about it was during the podcast that I hosted.
So what exactly is cloud gaming? This article  does a pretty good job at explaining what it is but essentially think of it as a subscription streaming platform such as Netflix or Amazon's Prime Video, where you pay a monthly fee to stream movies or TV shows to your television, phone, or computer, but for video games. This eliminates the need to buy physical game copies or downloading games in order to play them, how convenient is that?
If the convenience doesn't convince you, cloud gaming also means that anyone could play games on pretty much any device that has a stable Internet connection with minimal hardware requirements. That means, you won't be needing the latest Playstation or PC to play games like Destiny 2. You could simply play it on your phone!
While cloud gaming may seem really promising, all this accessibility and convenience comes at a price. I mean all the work required by your gaming console or PC to run a game has to go somewhere right? Well, this means that the processing power and energy use are now transferred to data centers housing tons of servers which are run by powerful GPUs and CPUs. While this may lessen the carbon footprint of an individual gamer and less energy would be required from their gaming consoles, the converse is true for data centers. Since the data centers would now be responsible for all the graphics rendering and data processing, energy consumption would surely increase, and hence their carbon footprint as a majority of these data centers are primarily reliant on fossil fuels.
The good news is, cloud gaming hasn't become the norm yet as it's still a relatively new concept. However, even a mere 30% increase in demand for cloud gaming is predicted to result in a 30% surge in carbon emissions, so imagine if cloud gaming is indeed the future of gaming!
Let's say if this really was to be the future, not all hope is lost though because of… renewable energy (yay!). As with a lot of things, fossil fuels can be replaced with renewable sources for the gaming industry and this is where the Playing for the Plant Alliance comes in. Through the alliance, various gaming companies pledge to pursue greener and more sustainable practices, where Microsoft for example, pledged to power all its data centers purely by renewable energy by 2025. In that sense, given how energy-intensive cloud gaming is for data centers, perhaps it could incentivize gaming companies to become greener instead.
Till next time!
Cheers,
Tricia