Advance to Contact: Building a Collaborative Approach to Conflict Archaeology of the Second World War in Singapore is presented by The Research Division at the Faculty of Arts and Social Sciences, NUS
Speakers: Professor Tony Pollard and Mr Jonathan Cooper, Centre for Battlefield Archaeology, University of Glasgow
Chair: Professor John Miksic, Department of Southeast Asian Studies, National University of Singapore
Date and Time: Tuesday, 10th April, from 3 to 4:30pm
Venue: FASS Research Division Seminar Room, Level 6, Room 42, AS7 Shaw Foundation Building, 5 Arts Link, 117570
Please register as seats are limited. You can register here: https://www.eventbrite.sg/e/advance-to-contact-building-a-collaborative-approach-to-conflict-archaeology-of-the-second-world-registration-43587609714
About the Seminar


The potential of a Singapore-based archaeological and historical field school combining the expertise of the National University of Singapore and the Centre for Battlefield Archaeology at the University of Glasgow is an exciting one. In this presentation, Professor Tony Pollard and Mr Jonathan Cooper will provide a preliminary outline of how such an initiative might work, and what it would hope to achieve, not least in contributing to the learning experience of students and others partaking in it.
Professor Pollard will begin by providing a brief introduction to the Centre for Battlefield Archaeology's contribution to the ever growing field of conflict archaeology, which has ranged from tying down the much debated location of the Battle of Bannockburn, fought in 1314, to uncovering escape tunnels associated with the legendary 'Great Escape' made in 1944 from Stalag Luft III prison camp in present day Poland. Mr Cooper will then go on to review the ground-breaking archaeological and historical survey carried out at the historic estate of Adam Park in Singapore.
The talk will move on to consider the potential for a field school, hopefully commencing in 2019, to promote new sites of interest in Singapore and reflect on how we can make best use of such an inspirational heritage resource for the purposes of education, training and shedding new light on the Second World War as it impacted on Singapore and its environs.
About the Speakers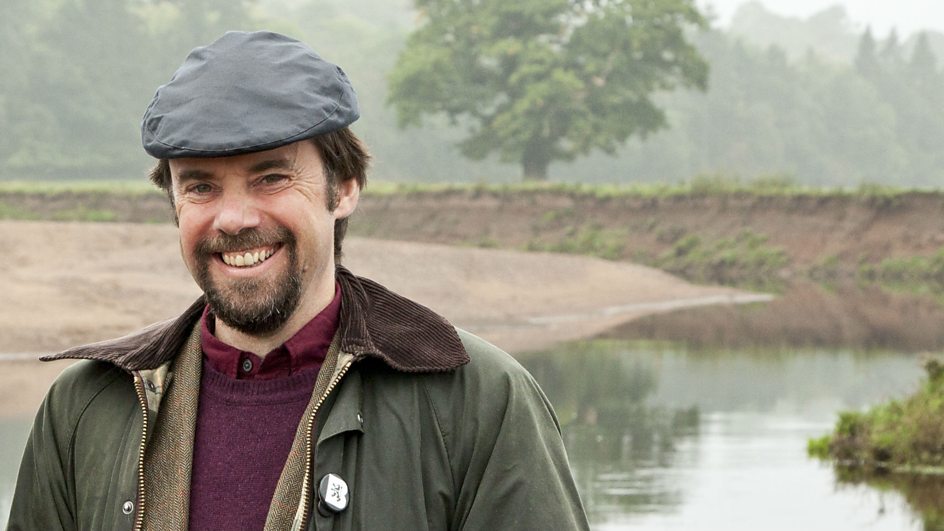 Tony Pollard is Professor of Conflict Archaeology and History, and Director of the Centre for Battlefield Archaeology, at the University of Glasgow. He is convener of the Centre's postgraduate MLitt in Conflict Archaeology and Heritage, lectures in military history to undergraduates and is a PhD supervisor. He has carried out battlefield and conflict related archaeological projects in the UK, mainland Europe, Africa and South America. His interests range from 18th century warfare, particularly in relation to the Jacobite rebellions in Scotland, to the cultural heritage of the Falklands War. On behalf of the Australian Army, he directed the survey and evaluation that brought to light the First World War mass graves of Australian troops at Fromelles, in France. He is currently lead academic for Waterloo Uncovered, a project engaging military veterans in the archaeological investigation of the iconic 1815 battlefield. Tony first brought battlefield archaeology to an international audience through the BBC TV series Two Men in a Trench, which he co-presented with Neil Oliver. He continues to appear in television documentaries on military history and archaeology, and has recently completed filming his contributions to a forthcoming series on the Eastern Front in the Second World War. Professor Pollard has written widely for both popular and academic audiences and is co-founder and co-editor of the Journal of Conflict Archaeology.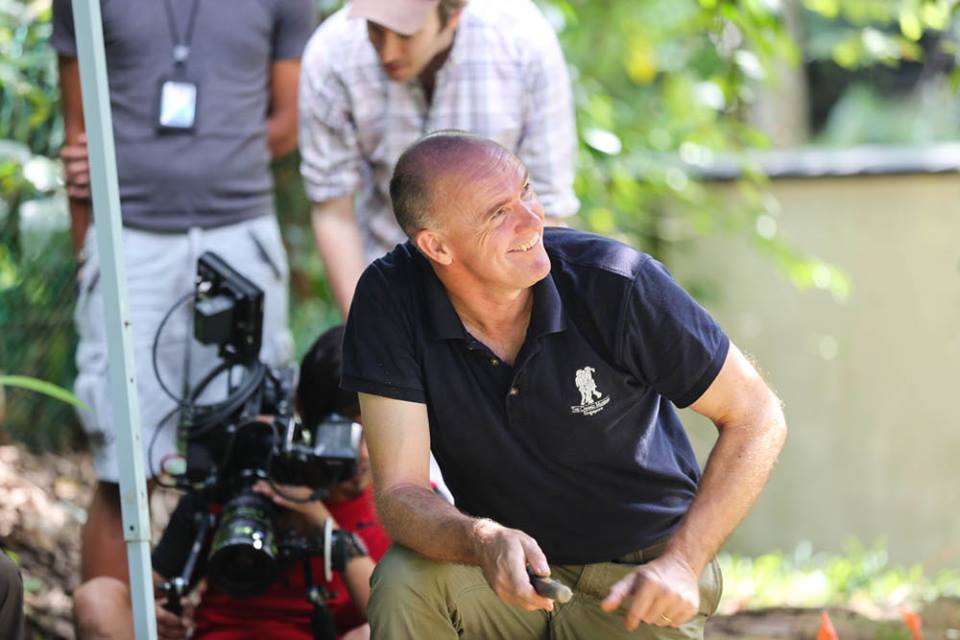 Jonathan Cooper, 52, is a postgraduate student from the Centre for Battlefield Archaeology at the University of Glasgow (MLitt class of 2008). Jon's interest in military affairs started way back at school when he helped run the Wargame Club and after completing a merchant navy cadetship with P&O he joined the Royal Air Force, completing his short service commission as a Flight Lieutenant.
Jon settled in Scotland, qualified as a Project Manager and spent his spare time on the medieval re-enactment circuit for Historic Scotland. He wrote his first book, The Heart and the Rose, on the research he had carried out about the battle of Linlithgow Bridge 1526 in his home town.
In 2007 Jon went to Glasgow University and he paid his way through his MLitt by writing a second work on Scottish Renaissance Armies. His dissertation was on the siege of Haddington in 1547-48. He continues to promote the siege heritage of the town with local heritage groups and government bodies.
In 2009 Jon and his family moved to Singapore. Not wanting to let his new-found knowledge in battlefield archaeology fade, Jon took on the challenge of researching the WW2 heritage of Adam Park and has spent the last 8 years pulling together a fascinating insight into Singapore's wartime past. He published his third book, Tigers in the Park, and launched the first Virtual Battlefield Museum in South East Asia in 2016.
Jon is married to Alison and has two children, Adam (12) and Emily (16) and now lives in Edinburgh, having returned to the UK in August 2016. He continues to work on promoting WW2 heritage in Singapore as well as researching and surveying 16th Century battlefields in Scotland. He is currently studying for his PhD at Glasgow on the experience of Scottish soldiers in Singapore and working on his fourth publication on the battle for Pasir Panjang Ridge.
Directions to Venue: FASS Research Division Seminar Room, Level 6, Room 42, AS7 Shaw Foundation Building, 5 Arts Link, 117570
From Kent Ridge MRT take bus A1 from Exit A and alight at LT 13.
Walk up a small hill to the AS7 Shaw Foundation Building.
Take the elevator to Level 6 and walk around the corner past the restrooms.
Turn left at the glass door; the Research Division Seminar Room will be in front of you.
(Press Ctrl & + to enlarge the maps below, or view larger size maps here and here.)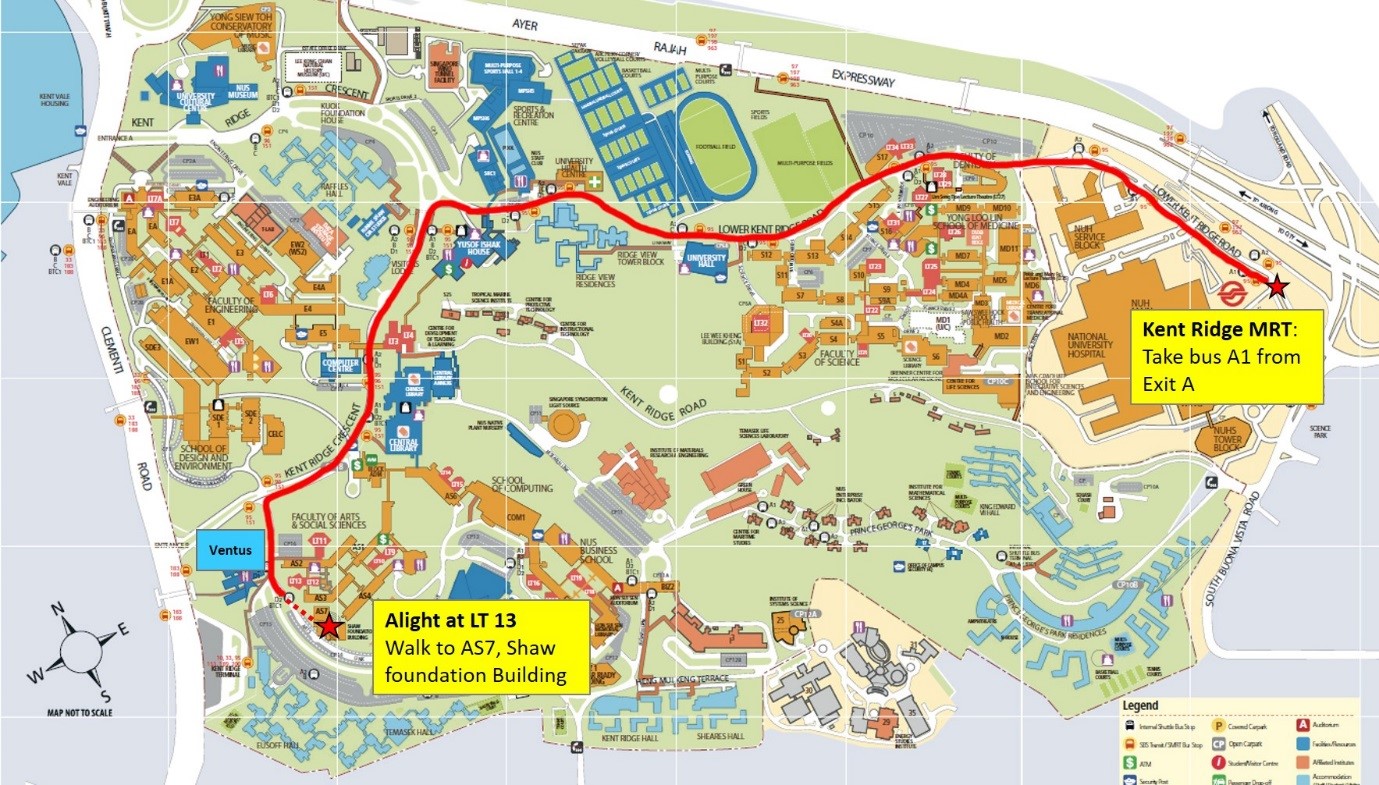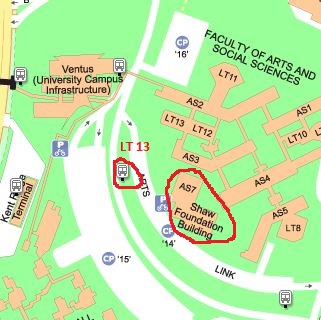 We are looking forward to seeing you there!