This year to mark the International Women's Day, WPLA in collaboration with the LKYSPP Bridging Gender and Policy Group partnered with the leading tech companies to host a panel discussion. The event was widely attended by the students, staff and members of the public.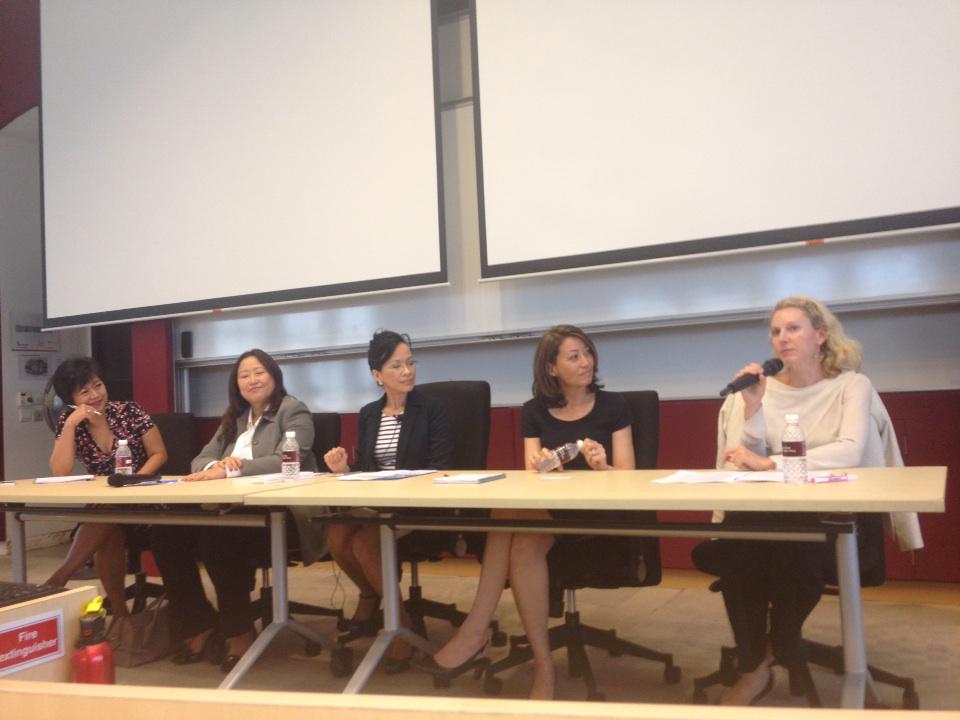 Photo Courtesy of Bridging GAP Group
The panel discussion focused on "Women Leaders in Technology: Why We Do What We Do?" and featured a panel of four remarkable women leaders from such tech companies as Microsoft, HP, Twitter and ConneXionsAsia.
Amelia Agrawal, Regional Director of OEM Marketing, Microsoft
Elizabeth Hernandez, Vice President, Corporate Affairs, Asia Pacific & Japan, HP
Frederique Covington, International Marketing Director, Twitter
Rosaline Chow Koo, Founder and CEO, ConneXionsAsia
Dr. Astrid S. Tuminez was the moderator of the discussion.
The panelists shared their unique personal stories of how they achieved career success in the technology sector and the challenges they encountered along the way, whether the work-life balance is a myth, and how they contributed to the success of their companies.
One of the takeaways of the event relates to the risk women associate with the career in tech: "Are women less risk-taking, therefore less attracted to high-stakes tech industry? There is a steep learning curve that requires some confidence to take, not just in tech. Mentors need to convey to girls that it's important to take risks."
Photo Courtesy of Bridging GAP Group